3 by 1 CASE STUDY HOUSE, NEWARK NJ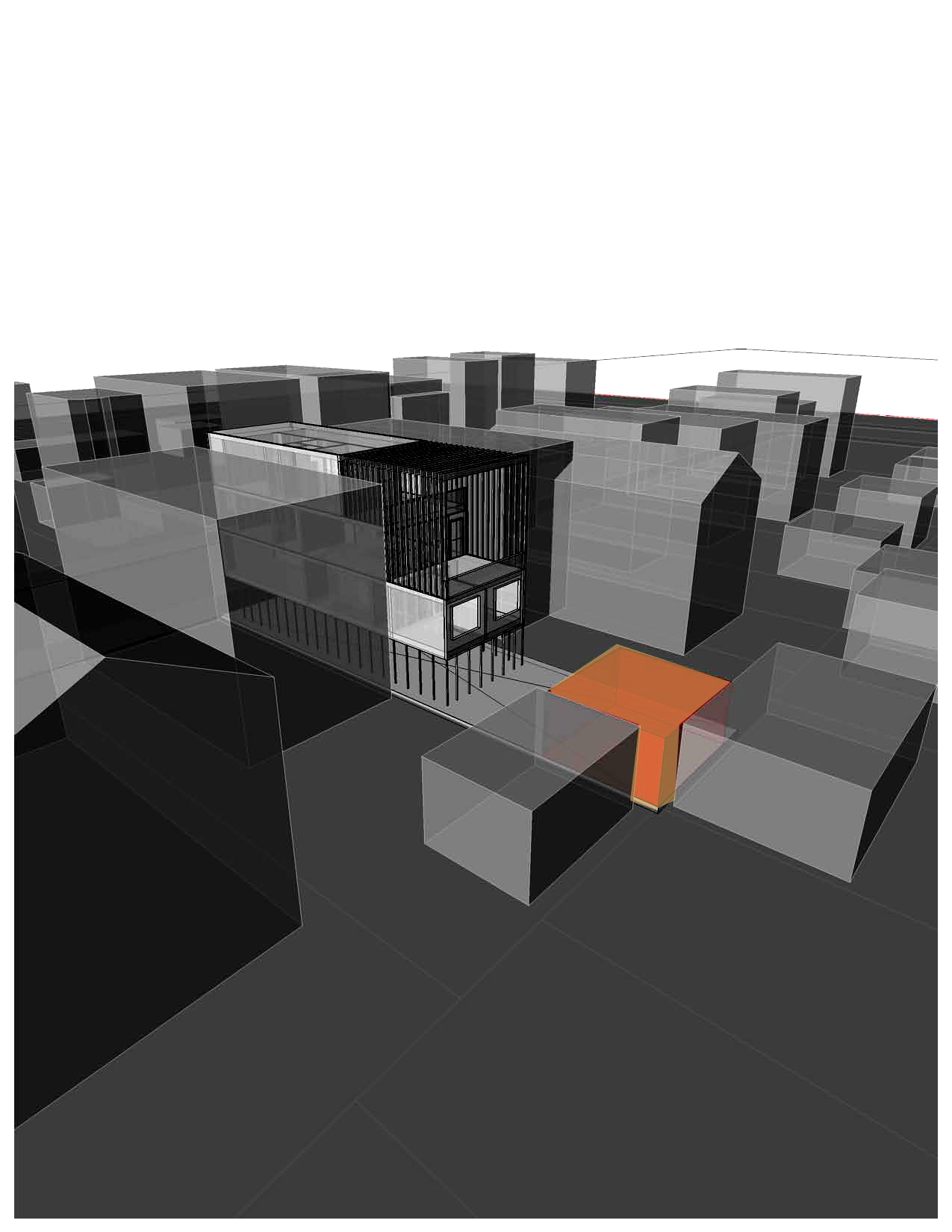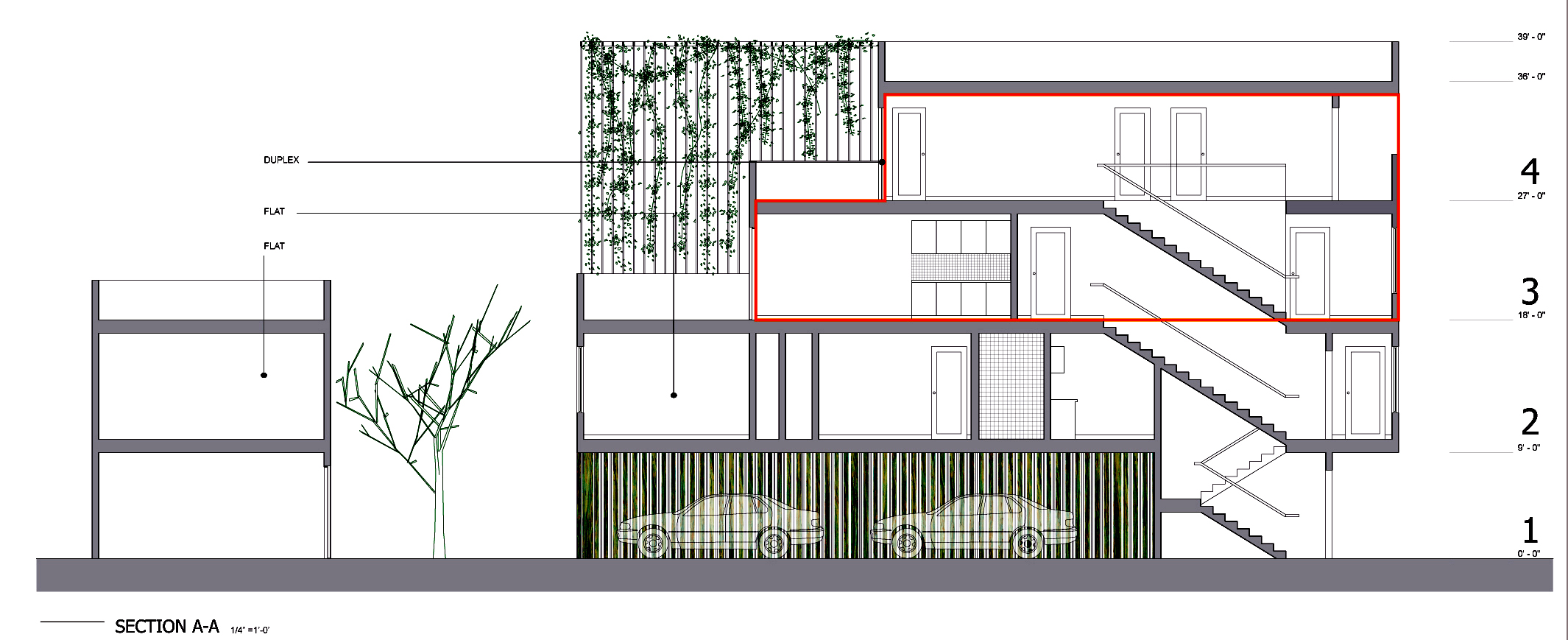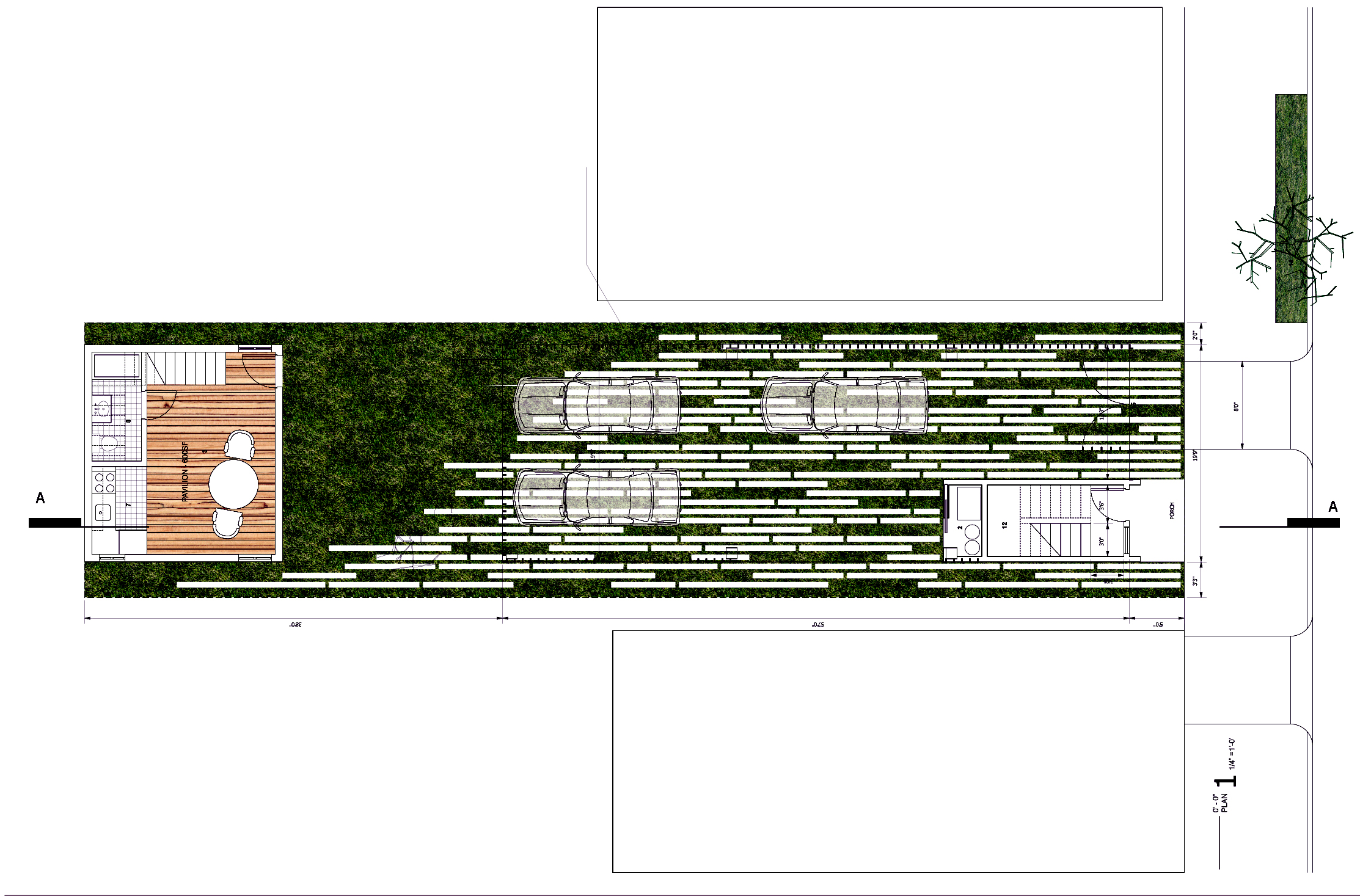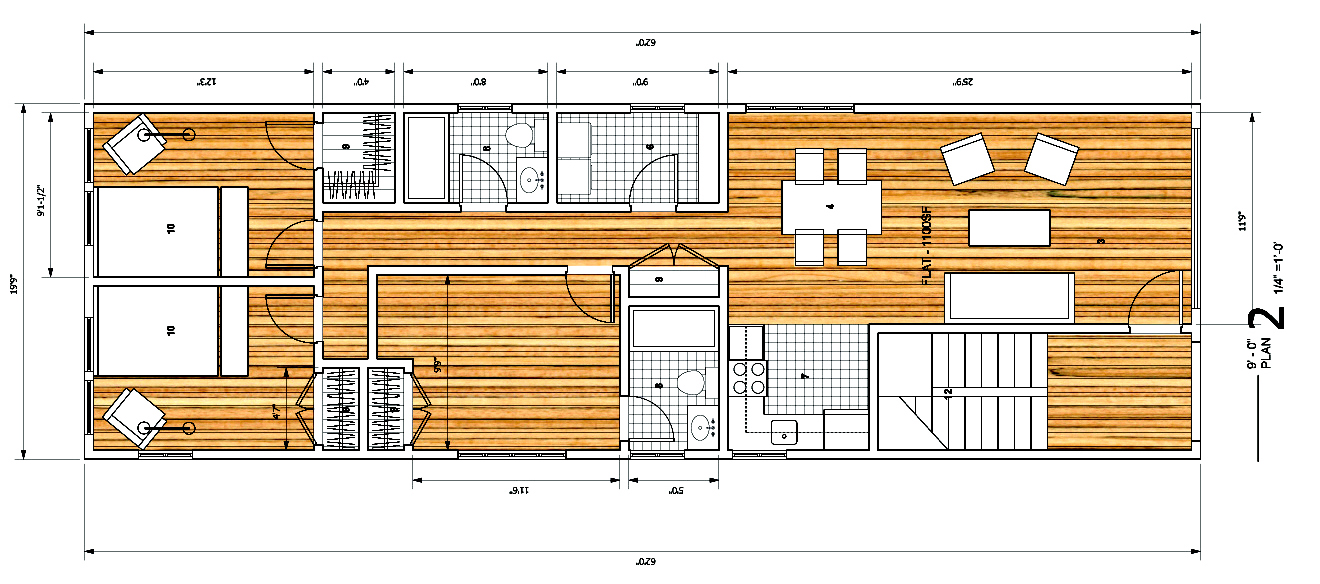 3 BY 1 Case Study House Newark
Site #3 Transit Station
697 North 7th Street, Newark , New Jersey 25' x 100'
Program: 3 Family Home
1 car per home, 3086s.f. Interior Space, 1145 s.f. Covered Parking, 582 s.f. Terraces = 4813s.f. total
Concept and Goals
This particular proposal increases the density around transit hubs in the city with the anticipation that more people would make use of the hubs as the neighborhood grows.
The Pavilion and Egress
The 3 By 1 House slides the typical Bayonne Box "Bonus Room or Recreation Room" from beneath the main structure to the garden space in the back creating a freestanding pavilion echoing a prevailing pattern in the neighborhood. Instead of a garage, this pavilion is a one bedroom home at the back of the lot in a garden. The space underneath the house is used instead to park 3 cars and 4 cars in a pinch. The pavilion as a separate structure circumvents the two means of egress required for 3 families under the same structure. This requirement uses too much square footage to provide stairs out of every floor plate for this width site. In the case of one lot or 25' width, the pavilion is a one bedroom two story structure. In the case of two lots that are placed together, the pavilion is a one bedroom one story structure. When proposed as two or more Newark 3 BY 1's use zero lot line in between the houses to use the saved setback distance for walkways and extra square footage in each home.
The Setbacks and Height Limitation
We have moved the house forward on the site to the lot line, kept the same side lot setbacks and have suggested slightly raising the height limitations to accommodate a variety of types of units, making the 3 BY 1 accessible for a greater range of income levels and kinds of families. In this case we have built to 39' -0" four feet over the allowable.
Unit Types
The home might be structured as a single owner, with 2 rentals or a condominium where every unit is sold and the public areas cared for by the condominium. The homes we show are a one bedroom pavilion, a three bedroom flat and three bedroom duplex. Certainly there are many other combinations possible, two three bedroom flats, and a one bedroom pavilion for example.
Out of Door Space
The house also expands enjoyment of the out of door spaces that surround the home. Parking is a carport under the house, created with pavers and gravel, and grass that expand beyond the parking area into the garden behind to suggest a more expansive out of door area, and an area that reduces runoff. The smaller curb cut of 8'-10' also produces more space on the street for public parking as well as produces space for trees and grass at the curb-line. The screened parking is fully secured by an automatic gate at the street, but underneath further back, this protective screen opens up on the side to provide passage to the garden.
TEAM: Anna Kostreva, Vanessa Moon, Tim Might, Luke Clark Tyler, Winston Yeo